Your solution for annoying insect bites
To relieve itching & pain, the affected skin area is briefly heated to around 51 °C. This chemical-free principle of local hyperthermia is medically confirmed. You will be thrilled!
Always on your keychain
Thanks to heat it®, you can treat itchy insect bites at any time and within a few moments with your smartphone.
Relief from itch and pain
caused by:
For iPhone
with Lightning connector (iPhone 6s to 14)
For Android
Smartphones with USB-C connector

The magic behind heat it®
For a summer without itching & scratching!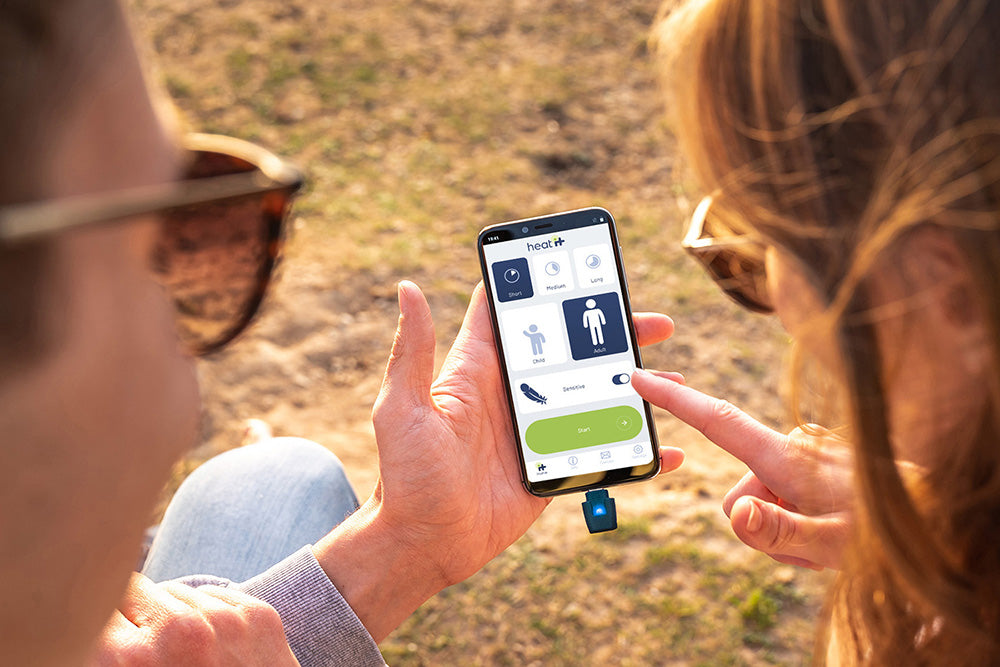 Personalised treatment via app
according to each user's sensitivity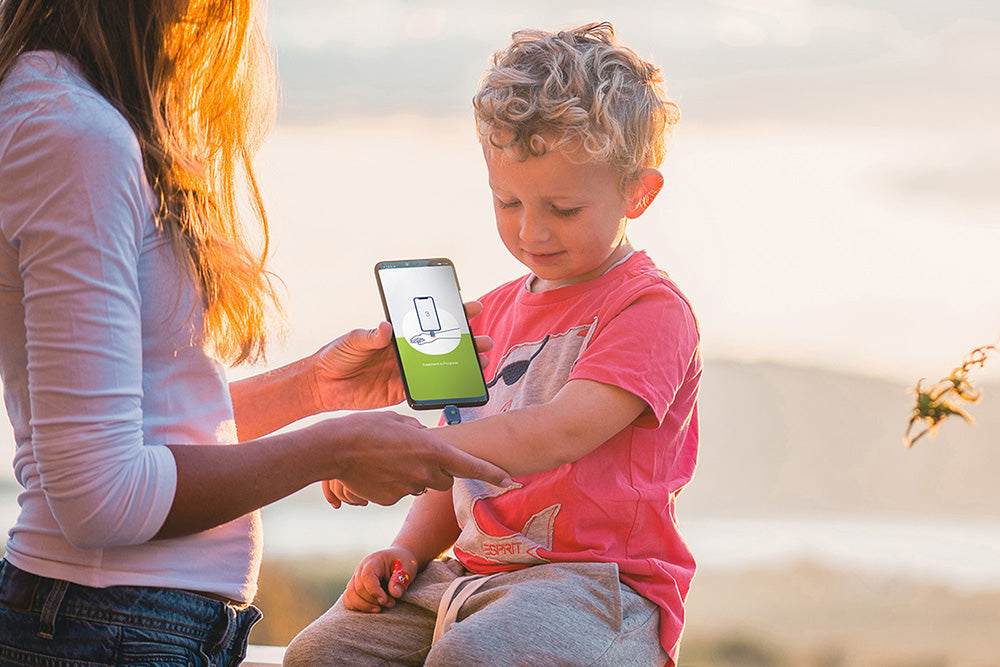 Suitable for the whole family
from 4 years (self application from 12 years)
Your ideal companion
in everyday life, during travel or sports
100 day trial period
Still unsure? Convince yourself of the little wonder weapon. With the extended right of return, you can put the heat it® and its proven principle to the test.
Just heat it® Guarantee
High-quality and durable products are our top priority. heat it® should be your reliable companion in every life situation. However, if a defect should occur, our 2-year guarantee applies in addition to the statutory warranty. Just heat it!
We are Team heat it®
Our mission since 2018
Insect bites can be treated effectively with heat, but sting healers must also be available in a "smart" way. With this incentive, our 4 founders began to develop an innovative medical product while still studying engineering. Now we are Kamedi GmbH - a dynamic startup from Karlsruhe with our own development and production.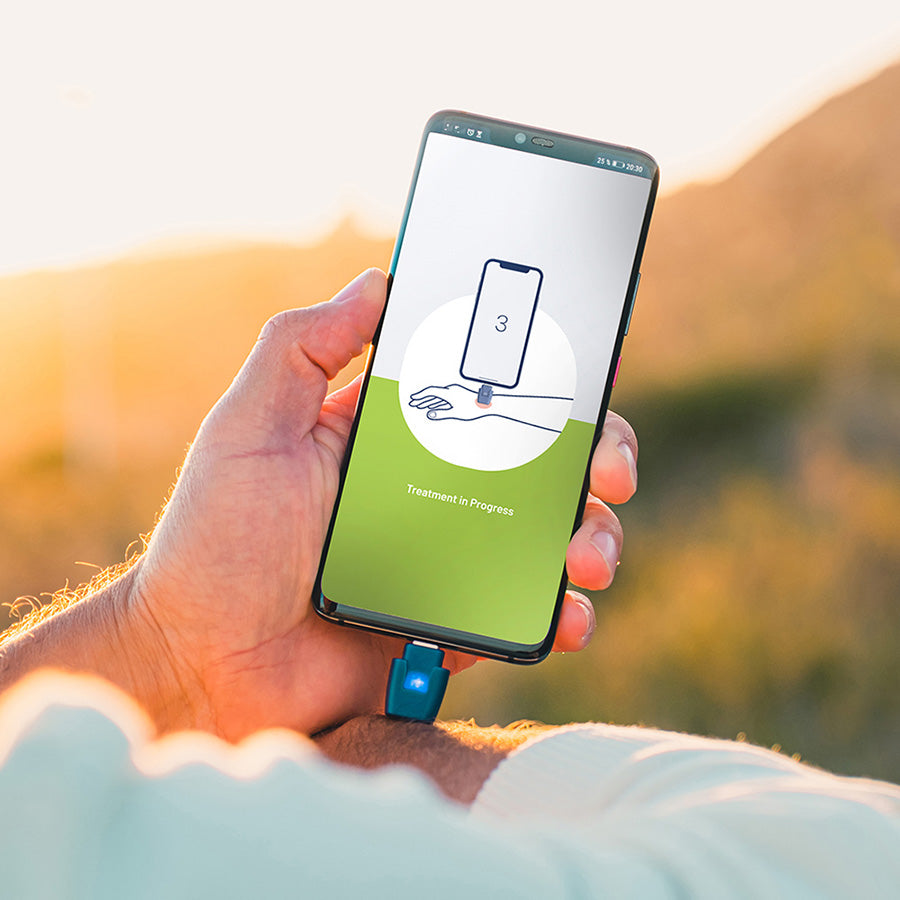 Innovative technology from heat it®
High-tech in the smallest space
✔ Benefit from a sustainable product with no batteries or follow-up costs.
✔ Up to 1,000 treatments are possible with a full smartphone battery.
✔ Smartphone and battery are optimally protected thanks to a sophisticated security concept.
✔ For optimal treatment, the heat it® app offers a total of 12 different modes.
Turn your smartphone into an
Insect Bite Healer
User Feedback
Already more than 500,000 people use heat it® and together they have performed over 10 million treatments. So you are in the best company. Let yourself be convinced by enthusiastic customer opinions!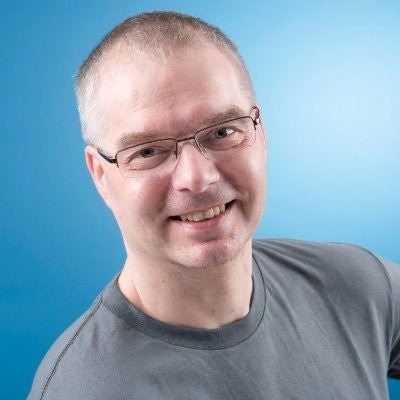 Dr. Wieland H. from Munich
A really excellent product...
for bite treatment. Excellent smartphone app and great user experience!

Sarah L. from Oberschwaben
Simply brilliant.
This little helper is with me on every walk and every hike. So small that it fits in any pocket and yet so strong that it saves me from annoying itch.
A must-have for everyone - Top!
Whether it's on the mountain, in the forest or on the beach - heat it is always with you and quickly at hand. Relieves the pain of itchy stings.
So small, effective...
and very easy to use. Our constant companion on our travels and adventures in nature.

Lisa-Cathrin from Rheinland-Pfalz
Fast to use
Small, light and efficient! Always with me in the summer when working with the dog and at the barn. Has saved me some scars.

Dr. Hoepfner from Karlsruhe
The best invention since beer!
Dr. Hoepfner is a brewmaster, experienced Business Angel & investor at heat it®.
+ 500,000
Satisfied customers worldwide in over 15 countries
+ 10 million
treatments performed since market launch in 2020
Our insect bite healer
Suitable for your smartphone